Renovated Windows Ringwood
Stunning Home Improvement in Ringwood.
We are pleased to share one of our recent house renovation projects for more of our highly satisfied customers. Mr and Mrs Clitherow were looking to update and upgrade the windows of their home in Ringwood.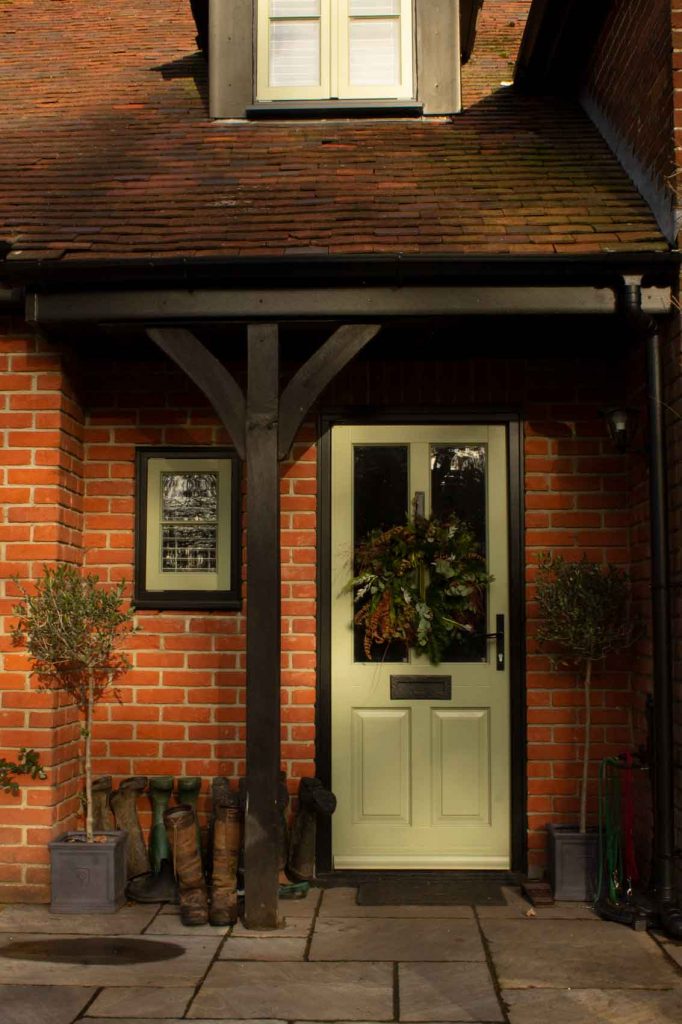 The homeowners noticed that their property was not looking as good as it could, and they wanted to make sure their home looked and performed to its full potential.
Their older and comparatively uninteresting windows required restoration, and we were happy to help! With our friendly expert team's advice and encouragement, they were able to find the right fit for their home.
We talked Mr and Mrs Clitherow through the wide array of windows we proudly offer, and they selected stunningly authentic timber windows for their property. We only use the finest materials, so our wooden windows offer an unbeatable style that will last for many years to come.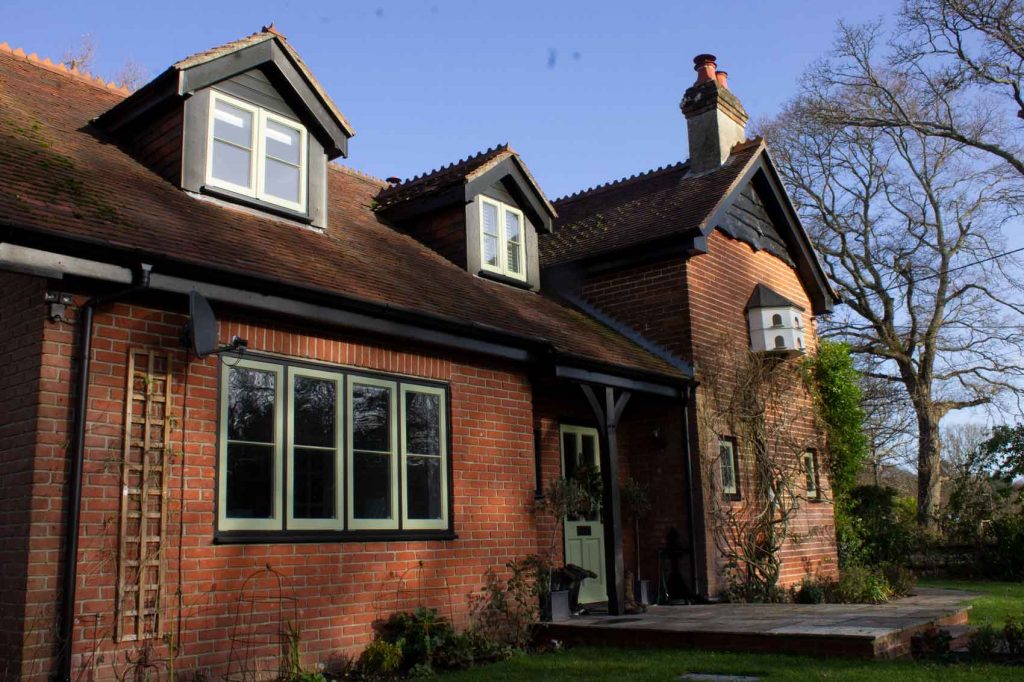 The European softwood windows they designed feature an external sash which contrasts with a sharp black external cill and frame for a truly eye-catching aesthetic. This stunning, quirky look perfectly suits the beautiful look and feel of this property and its surroundings.
Our windows, doors and conservatories are all heavily customisable, so you can be sure to find the style that's right for your home.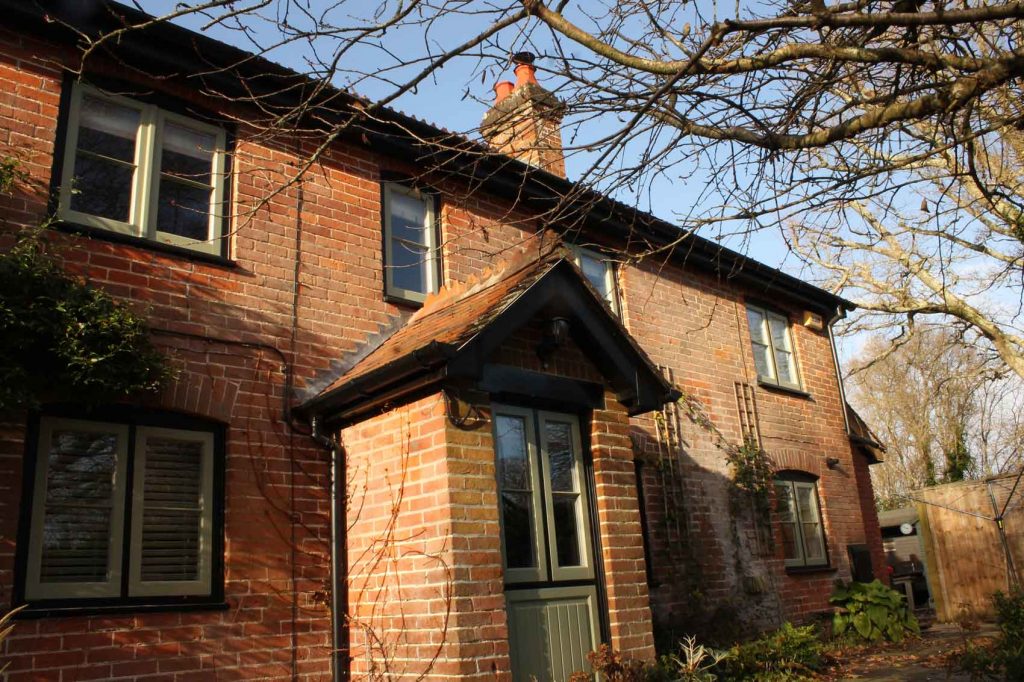 We've always been passionate about home improvements and helping homeowners to find the right renovations for their property. For Mr and Mrs Clitherow, we were delighted to walk them through their options and design new windows with them to improve the look and feel of their home.
One of our main goals is to make house renovations accessible to as many people as possible. With our VR Tours, you can explore our home improvement options without leaving the comfort of yours. Explore our showrooms virtually, or visit our stunning sites in Blandford Forum and Poole in person. We also have a dedicated timber showroom in Salibury!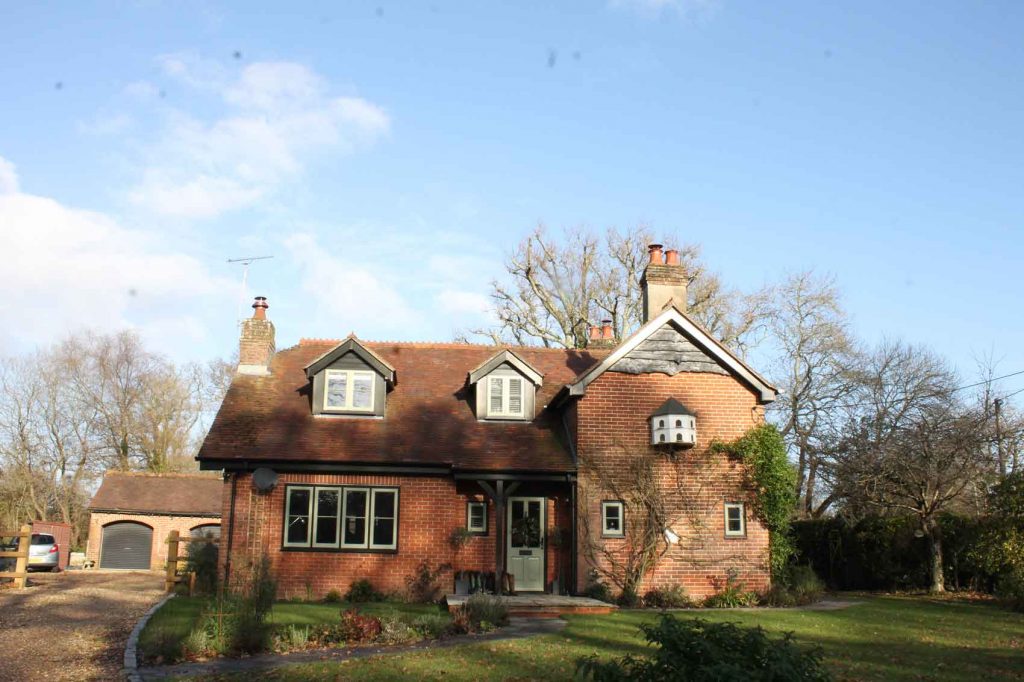 When you choose Newglaze, you're opening your home to a whole realm of new possibilities. We can advise you on every aspect of your home improvement, from choosing the styles of your new windows and doors to carefully co-ordinating their colour schemes across your property.
New windows can truly transform a property, as we're sure Mr and Mrs Clitherow would tell you. If you're feeling inspired by the gorgeous images you've seen here, why not start planning your own home improvement project? We're here to help you in any way we can. Receive a free online quote today or call our friendly teams on 01258 483535 for Blandford, 01202 744114 for Poole and 01722 433033 for Salisbury. We look forward to hearing from you. While Blandford and Poole have timber sections to browse, Salisbury is entirely dedicated to this style, so why not visit us?
Categories: Updates