Built To Last…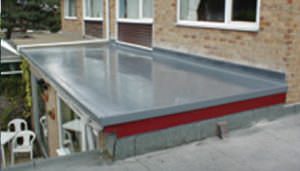 Flat roofs by their very nature allow water to gather; therefore making them notorious for leaks and continual maintenance… but not any more.
At Newglaze we install a high performance GRP laminate roof covering which provides a permanent jiont free laminate that will outlast virtually any other traditional roofing material.
Its life expectancy is 50 years plus and we guarantee it for 10 years.
We will fit your roof in your choice of colour with no seams, joints or welds making it completely waterproof whilst adding a stylish and clean finish to your home.
Newglaze flat roofs
Maintenance free
Range of colour finishes
BBA Certified
Fire retardant
Light wieght
Available with non slip coating
Suitable for roofs, balconies & verandas
Life expectancy 50 years plus
For further information on our flat roofs call us today on 01258 483535.