Triple Glazed Windows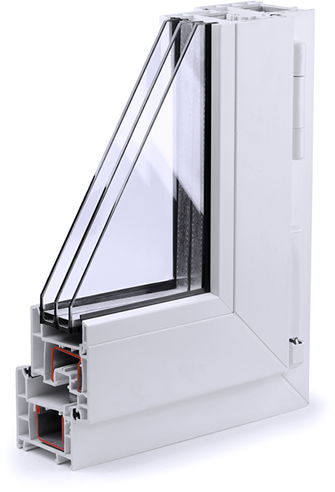 Are you looking for extra efficiency and energy saving benefits? Newglaze offers a selection of triple glazed windows which will improve thermal and acoustic performance to create a warmer, quieter and more secure environment for you and your family to live in.
Triple glazed windows consist of three panes of glass, providing extra insulation in order to conserve heat, eliminate draughts and reduce condensation.
The high quality and performance of triple glazed windows will not only create a comfortable home and reduced annual outgoings but will also enhance the external appearance of your house due to the variety of window styles and finishes available at Newglaze.
Whether you are looking for traditional casement windows, contemporary horizontal pivot systems or a practical tilt and turn option, you can incorporate triple glazing into a variety of window designs, which come in a range of colours to suit your individual taste and complement the aesthetics of your home. By combining the striking appeal of our window profiles with effective triple glazing you can be confident that you are creating a home that performs on both the outside and in.
Ideal for noisy residential or roadside areas, triple glazing windows not only work to keep your house warmer, but the improved acoustic performance also helps reduce outside noise so that you can create a peaceful and tranquil atmosphere.
At Newglaze the quality is at the core of everything we do, which is why we ensure that all of our windows conform to strict British Standard requirements to meet high standards of performance, durability and energy efficiency. Our fabricators also offer a 10-year guarantee to give you total peace of mind when ordering your new window system.