New Windows and Doors Blandford Forum
Distinguished Home Renovation in Blandford Forum.
Our expert home improvement team recently carried out a project in Blandford Forum with incredible results for both the style and functionality of the property. Mr and Mrs Roskelly's house was transformed to look and perform better than ever with the addition of modern new windows and doors.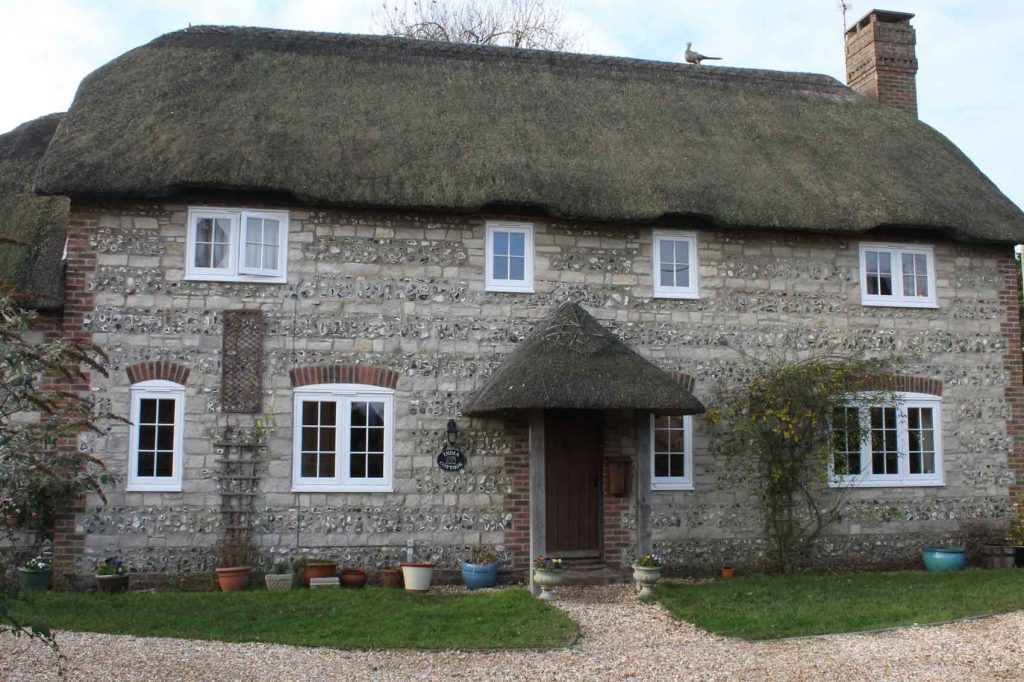 Their property was underperforming as a result of their tired wooden frames that were in dire need of replacement.
Our modern timber windows were the ideal solution to their needs, offering a true upgrade to their property without sacrificing the highly sought-after traditional aesthetic of their home.
As well as a range of window styles, our designs are highly customisable. The Roskellys opted for wood white, meranti windows with traditionally styled astragal bars to separate the double glazing while maintaining a cohesive feel to the property, upholding its heritage charm.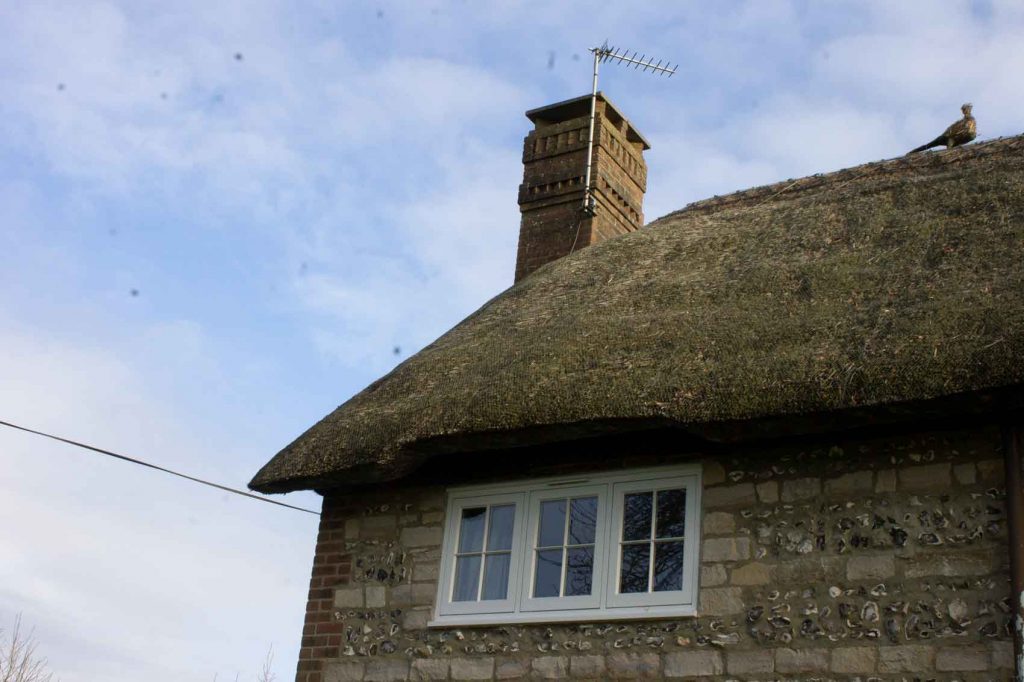 Mr and Mrs Roskelley decided to complete the look and upgrade their doors at the same time, in a style to complement the aesthetic of their windows, This worked together exquisitely to honour the property's existing distinguished air and classic ambience.
At Newglaze, we offer timber doors to provide a stylish, customisable and highly durable renovation for all types of properties.
If you're thinking of improving the look and feel of your home, you will want to explore our complete range of replacement doors, including modern aluminium doors and resilient composite doors.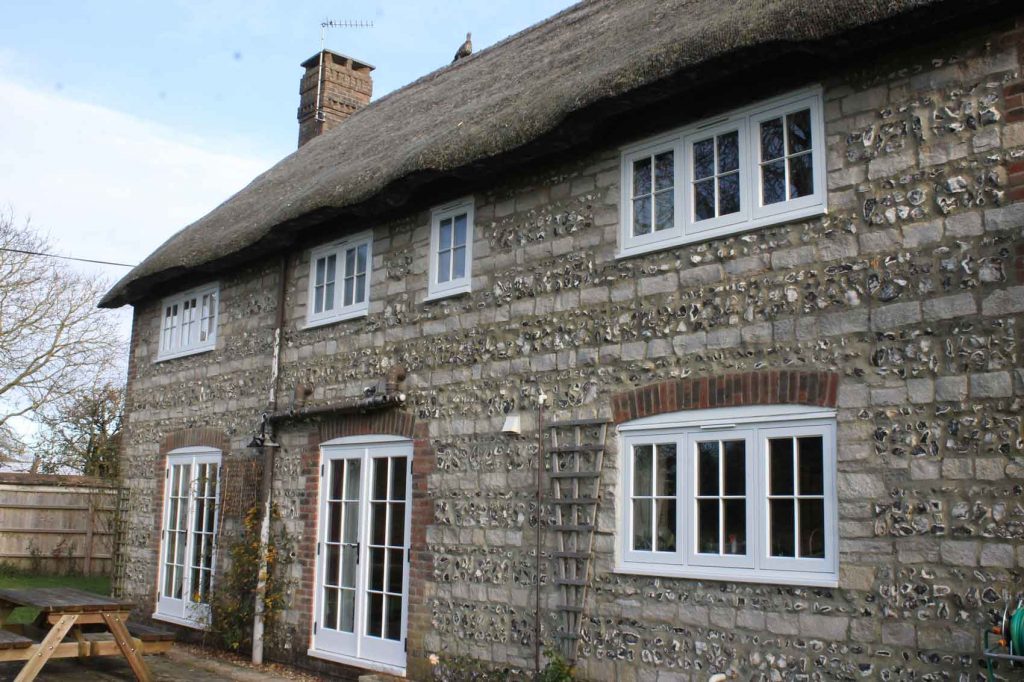 Mr and Mrs Roskelly's home is now looking and feeling better than ever. Their new windows offer narrow frames for increased sightlines, so they can enjoy greater views over their property as their home is filled with an influx of natural light for a brighter space that feels bigger too.
With our expertise, we were able to match up the horizontal lines formed by the window bars across the new windows and doors of the property for a cohesive aesthetic. We apply the same in-depth industry knowledge to all our home improvements, from windows and doors to conservatories.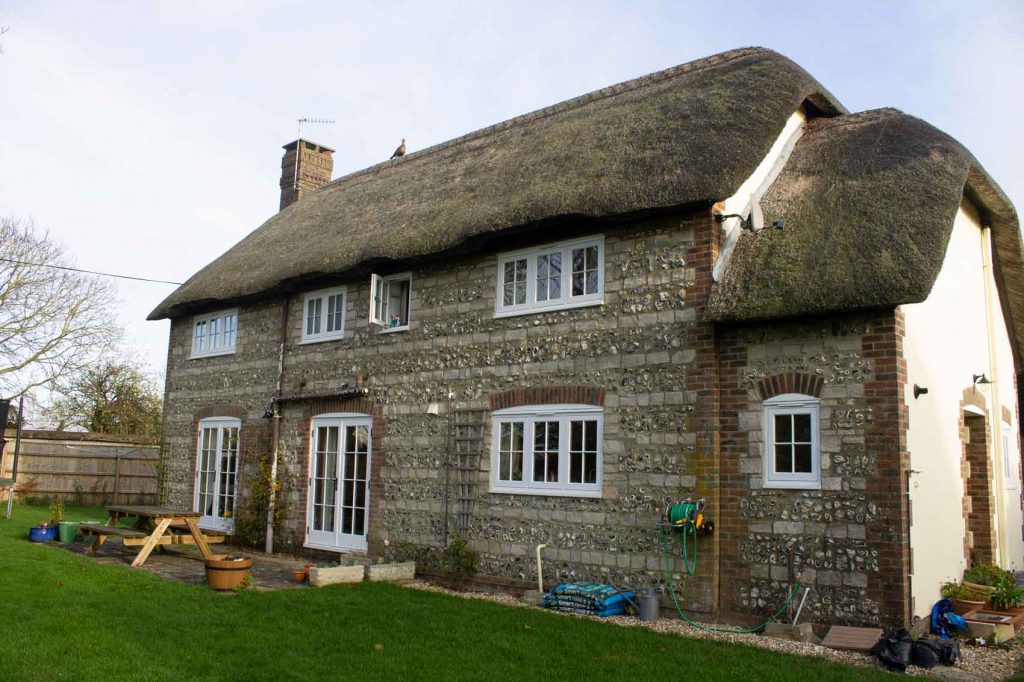 As happened with Mr and Mrs Roskelly's property, older and outdated wooden windows require a lot of maintenance or they may eventually warp, fade and lose their pristine appearance. Homeowners looking to replicate the authentic style while enjoying longer-lasting modern benefits might want to consider our Evolution timber alternative windows. Complete the look with our Evolution doors too.
If your home is suffering from poor performance or if you would simply like to reinvent the look and feel of your property like our satisfied customers here, we're here to help. Start designing your own house renovation with our online quote engine or contact our friendly team today.
Categories: Updates