Newglaze Latest Offers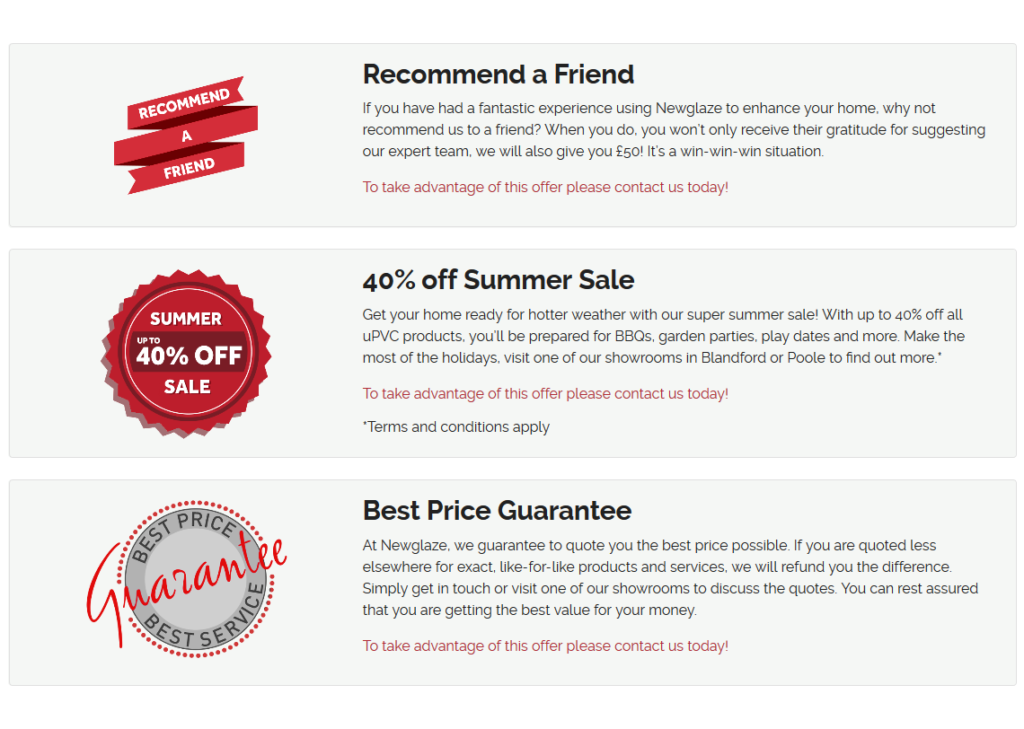 Make the most of the summer with our amazing super summer savings! We are offering up to a sizzling 40% off! Do you want bi-folding doors to open up your home to the garden? Or elegant French casement windows that give you fresh air and uninterrupted views? Try Newglaze.
If one offer wasn't enough, we are also running a recommend a friend scheme. Do you know a co-worker in need of a conservatory or a family member looking for double glazed windows? If you recommend Newglaze to them, we will thank you with a fantastic £50 gift!
With our 'Best Price Guarantee' you can also be confident that you won't get a better price for the same products and services anywhere else. Newglaze provide stunning, high-quality products for unbeatably low prices. Don't miss out, get in touch today.
Call in to our showrooms in Blandford or Poole today to take advantage of these incredible offers!
Categories: Updates