Ultrasky Flat Skylight Installation Poole
Here at Newglaze, we're always keen to help homeowners expand the potential of their home. Letting more light into your home can be the ideal way to do this, making the stunning Ultrasky Flat Skylight an ideal home improvement solution.
At a recent home improvement project in Poole, we installed the Ultrasky Flat Skylight. A contemporary design, it is a modern solution that is perfect for all kinds of properties. This rooflight features cutting-edge glass design that goes right to the edges, letting you look up and out at stunning views of the sky uninterrupted.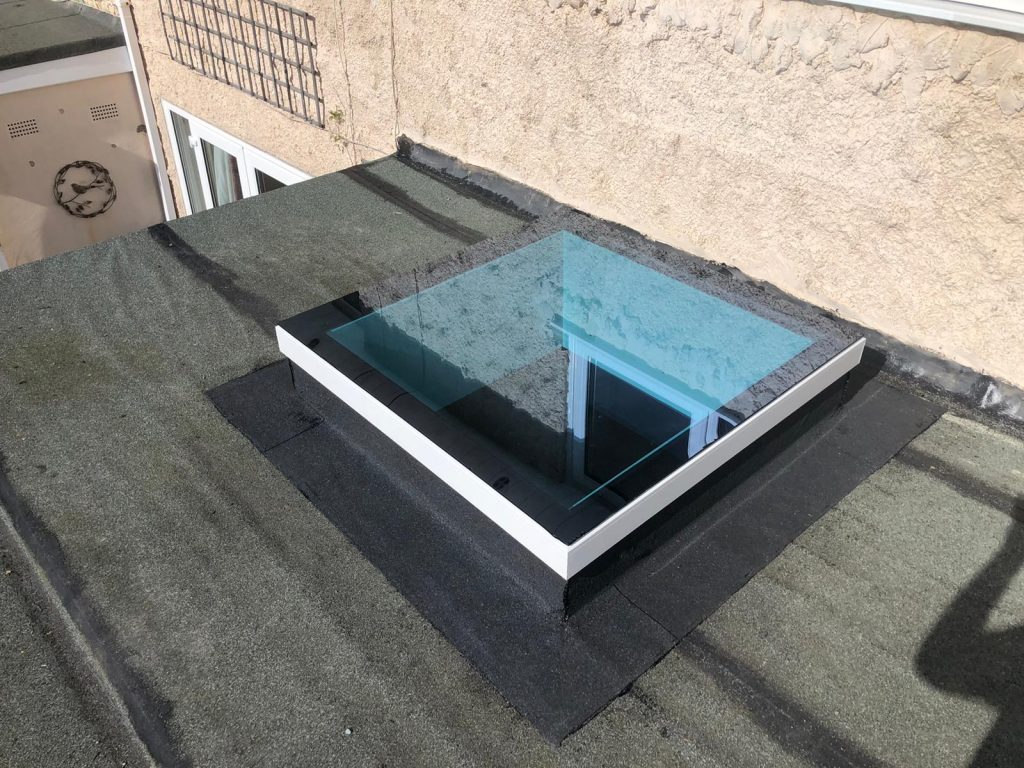 At this project in Poole, we worked closely with the homeowners to understand what they were looking for from their planned home improvement. They were hoping to improve the look and performance of their living space with an addition that would allow them to let in exceptional levels of natural light to bring a little of the outside in.
We were keen to discuss with the homeowner many of the other benefits that come with choosing an Ultrasky Flat Skylight. With more light comes the illusion of more space, creating a living space that is brighter and bigger while also feeling cosier. Our installations use advanced double glazing too, with glass that boats exceptional noise reduction properties as well as remarkable thermal efficiency benefits thanks to a fully insulated core. The advantages of this rooflight are truly limitless.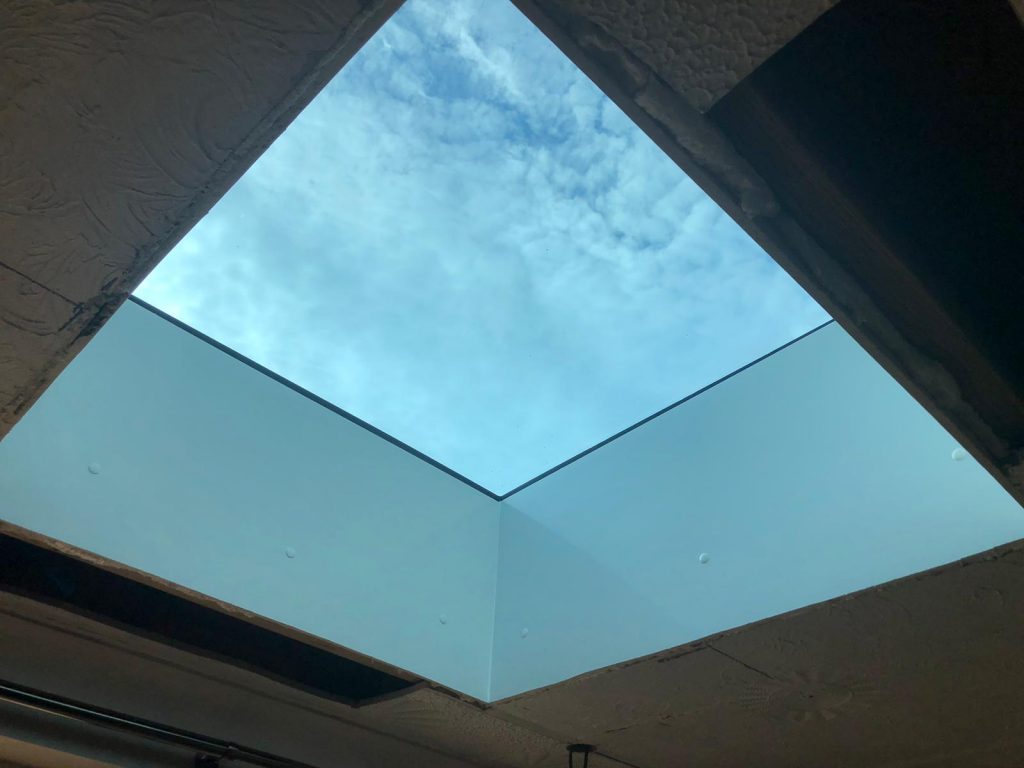 Our friendly and professional team were delighted to work on this project in Poole. The installation of an Ultrasky Flat Skylight is a remarkably satisfying renovation to carry out, as the improvements to the look and performance of a property are almost instantaneous. It's certainly easy to see how much bigger and brighter a living space feels as you look up and out of this gorgeous rooflight to enjoy stunning views.
Any living space can benefit from a feature like this – they are ideal for modern kitchens or dining extensions where natural light can be limited. Homeowners are choosing to open up their homes to new possibilities when they invest in a project from Newglaze.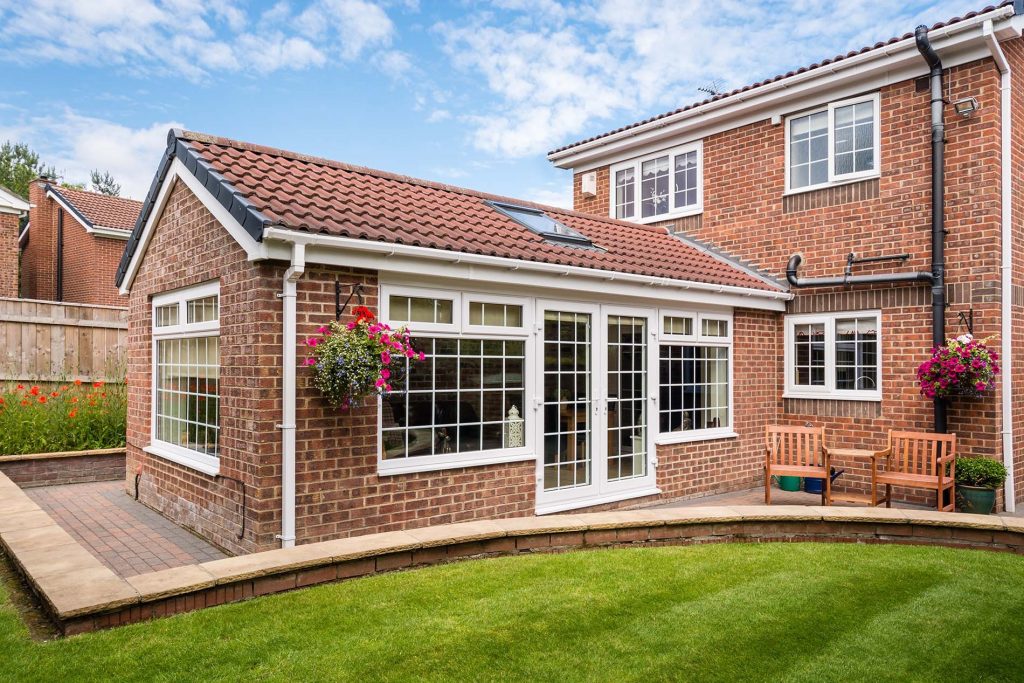 Are you feeling inspired by improve your home with the addition of an Ultrasky Flat Skylight? For more information about our expert installations and our competitive prices, we welcome you to contact us online, or even book an appointment to visit our stunning showrooms – the largest of their kind in Dorset!
There are plenty of other ways to enhance your living space too. From new windows and doors to replacement conservatory roofs, you can fill your home with natural light in many different ways and reap the benefits of working with the experts at Newglaze.
Get started with our online quoting engine today and put your plans into motion.
Categories: Updates