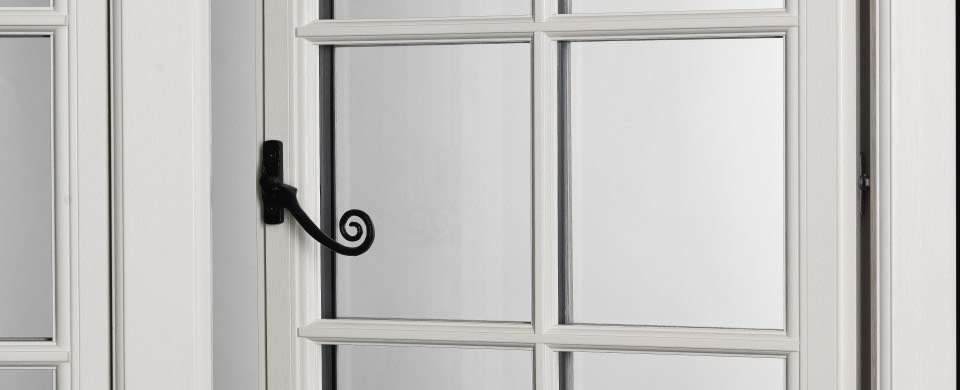 Open-out Window
This window may be opened outwards with its friction hinges holding it in a desired position. Locking is achieved by the mushroom cams and/or the shootbolt pins of the locking mechanism, fitted to the opening edge of the window, engaging inti the keeps fitted to the outer frame.
These keeps usually have secondary slots incorporated within them, which when engaged provide a 'Night Vent' position. This allows the window to be slightly open, providing trickle ventilation.
NB: Accessible windows should not be left in the night vent position when the house is unoccupied
Tilt – Turn Window
These versatile inward opening windows are capable of two modes of operation.
Tilt mode for ventilation
Turn mode for cleaning and emergency exits
The term 'Tilt – Turn' refers to the sequence of operation of the window which is designed for safety, to initially select the 'Tilt' mode, followed by the 'Turn' mode.
Locking is achieved by a series of cams and espagnolettes, located on a sliding mechanism around the edge of the window. When shut and the handle 'closed' position is selected, the cams engage in the keeps fitted around the outer frame, providing a secure locking system and excellent weather sealing.
Fully Reversible Window
The window rotates through 1800 to allow internal cleaning of the external panel.
Safety catches limit the initial opening and operate again at full rotation. Locking is achieved by multi-tongue bolt espagnolette mechanism.
Lock keeps also allow a 'Night Vent' position, providing more secure ventilation.