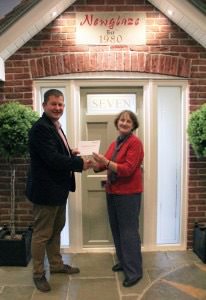 Newglaze are pleased to announce the winner of our £2000 prize draw.
Many congratulations to Mrs Clarke, who lives near Blandford Forum, Mrs Clarke has used her £2000 credit note towards her replacement windows & doors.
Mrs Clarke came into our showroom to be presented with her credit note by Newglaze Managing Director Stuart Loader.
Newglaze wish Mrs Clarke well with her new energy 'A' rated windows & doors.